West Mountain Veterinary Hospital is proud to serve the Payson UT area for everything animal related. Our veterinary clinic and animal hospital is run by John Evans, who is a licensed, experienced Payson veterinarian.
Our team is committed to educating our clients in how to keep your animals healthy year round, with good nutrition and exercise. West Mountain Veterinary Hospital stays on top of the latest advances in veterinarian technology and above all, remembers that all animals and pets need to be treated with loving care in every check-up, procedure, or surgery.
Meet our Staff!
Dr. John Evans was born in Logan, Utah where he and his 2 brothers and 2 sisters were raised on a farm with horses, cows, dogs and cats and often helped out at relative's ranches in Wyoming. He developed a deep love and compassion for animals as a child, which grew into a strong desire to care for the health of animals. John graduated from the Oregon State University Veterinary program in 1990. He then worked as an associate veterinarian at a mixed animal hospital in Warren, Oregon and purchased the hospital a year later. He owned and worked at that hospital for 10 years and then moved with his wife Laura and four children to Payson, Utah in 2001. His extended family resides in Utah, Wyoming and Idaho, and he and his wife wanted to live closer to family. John purchased the Pet Clinic in Spanish Fork, Utah in 2001. He owned and operated the Pet Clinic while building West Mountain Veterinary Hospital which he merged with Nebo Animal Clinic (large and small animal hospital) in Spanish Fork when he purchased it in June 2009. West Mountain Veterinary Hospital (large and small animal hospital) was built in and has been operating since 2002. John's farm includes 6 horses, 2 dogs, 3 cats and some chickens.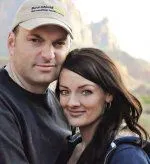 Dr
. Greg Huff
joined West Mountain Veterinary Hospital's staff as an associate veterinarian in May of 2006. He became Dr. Evans' partner in June 2009 and operates our large/small animal hospital Nebo Animal Clinic in Spanish Fork, Utah. Greg is married to Gina and they have four boys. You will occasionally find him working a weekend at West Mountain Veterinary Hospital or taking after hours emergencies from both hospitals as the three doctors rotate emergency calls.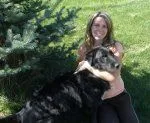 Crista
is our groomer at West Mountain Veterinary Hospital. She was trained in California and joined our family at the hospital in 2002. Crista has been grooming for 18 years, and can honestly say she still loves it. She has loved animals since she was a little girl. She likes working at a place where she gets to see all the joy people get from their pets. She has a great husband and is a mother of two with another one on the way. They have three cats, two rabbits and a tortoise. Crista states: "I am so grateful for all my clients, for the years they have let me take care of their animals. It's always been my favorite seeing the reactions from the owner when they pick up their freshly groomed pet."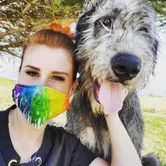 Holly joined West Mountain Veterinary Hospital through an externship program and has been with us since 2014. She was born and raised in UtahCounty and has loved animals since she was young, so much so that after graduating high school she continued her education and got her veterinary technician degree from Broadview University. She is now our senior licensed technician. Holly has a keen eye for detail and an answer for everything! She is definitely an asset to the clinic. At home, Holly has 2 cats, Burt Reynolds & Jerry Reid. However, Holly has recently taken ownership of the hospital's live in dog, Bob. Bob was recently retired and is living his senior years comfortably with Holly and her family. In her spare time Holly enjoys spending time with her family. She is also an INCREDIBLE baker & loves to cook!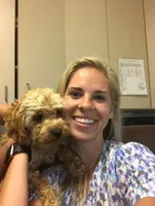 Kaela
has been with West Mountain Veterinary Hospital since 2015. She moved from Oregon to Utah when she was approximately 5 years old where she was raised on a farm with a variety of animals. The family's first indoor pets were two dalmatians and she was terrified of them because of their size! This led to the family adding a sweet, small jack russell terrier, which began a deep love for animals. Specifically she has always had a soft spot for dogs and horses. Kaela always has a warm smile for everyone.
She is very kind and thoughtful, with a funny sense of humor and is well loved by the rest of the staff.
One thing she loves about her job is getting to know all the different personalities that come with each animal. Kaela currently lives in Lehi with her husband and daughter where they enjoy any and all outdoor activities.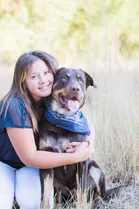 Born in American Fork but graduating from Payson High School Jade is an avid animal lover with 2 dogs & several cats, chickens, skunks and mountain lions of her own. (Her pets adore her) Not only is Jade a hard worker that sees each tough job through to the end but she always keeps the hospital in good spirits with her light hearted attitude and incredible sense of humor! If Jade is working on the day your pet comes in they are sure to enjoy their visit or get special attention from her. On the weekends when she isn't working you can find Jade in the mountains camping, 4-wheeling, hunting & spending time with friends and family. She is an all around country girl that enjoys having fun and getting dirty!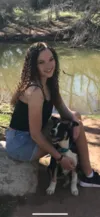 Kaitlin is a great member of our team. She currently lives in Santaquin but was born and raised in Payson. She is the middle child of three, and a Payson High School graduate. At PHS she was on the drill team for two years, and FFA for four years. After graduating she attended Snow College and started with WMVH a year later. At home, she has four dogs and two cats that she loves to spend her time hiking and playing with. She is an avid animal lover who also enjoys fishing, camping, shooting, horseback riding and dog sledding. Kaitlin has a very sweet, kind and caring personality that will always greet anyone that walks through the door with a smile.

Emma began with West Mountain Veterinary Hospital as an intern and later was added to our growing hospital family! She is now in training as a technician. She is the oldest of 8 brothers and 2 sisters, and recently graduated from Lumen Scholar Institute. Emma danced at Lifehouse Dance Academy for the past 3 years. At home she has seven dogs and one cat and is learning how to become a dog breeder. She has always been an animal person and fits well into our family here. Some things Emma enjoys are dancing, singing, going on adventures and hanging out with friends.
Taylor was born and raised in Utah and just graduated from Maple Mountain High School. She began her journey with us through an intern program associated with her high school and recently joined our team permanently. Throughout her life Taylor has always wanted to work with animals and help take care of them. She has owned two dogs, and has also cared for a variety of animals such as goats and chickens. Taylor not only loves helping animals, but also loves helping fur baby owners know everything they need to know about their pets. She has taken multiple biology and veterinary classes in high school and helped the Maple Mountain vet team take second place in state competition. She currently works with us as a vet tech where she is gaining experience and further knowledge on how to help animals. She has always had a passion for animals.
Monica has been with West Mountain Veterinary Hospital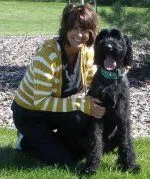 since its opening in 2002. Monica loves working with people and their pets. She grew up in Sugar City, Idaho, married a Utah boy and has been living in Utah for 30 years. She loves spending time boating, wake boarding and camping at Lake Powell with her family. Monica has 4 children and one grandchild. She and her husband also have two bison, a bunch of chickens, some cows and a giant schnauzer named Max! *Monica recently retired and we will all miss her greatly. We leave her on our team list because not only was she a highly valued employee, she will always be family.*