Welcome to West Mountain Veterinary Hospital
Your Veterinarian in Payson
Animal emergency? Read no further and call us at 801-465-4648
If you live in Payson or the surrounding area in Utah, then you have picked the perfect site to find a veterinarian. John Evans is a licensed veterinarian, treating all types of pets and animals. Your animal's health and well being is very important to us and we will take every step to give your animal the best possible care. The hospital excels in animal care and the science of veterinary medicine.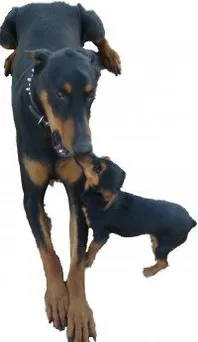 Dr. John Evans, Dr. Greg Huff and the staff of West Mountain Veterinary Hospital provide Payson and its surrounding communities with compassionate veterinary care for large and small animal services year after year with affordable prices and discount coupons, making us the animal clinic of choice for pet and large animal owners.
The hospital is a full service large and small animal hospital whose mission is to provide the highest standard of veterinary care for your animals. We genuinely care about your pets and all animals! Our staff is passionate about veterinary medicine and are extremely well trained. We strive to provide professional, affordable, and advanced veterinary services. At the hospital you will walk into a calm, welcoming and friendly environment every visit, so that the experience is as comfortable as possible for you and your animals.
West Mountain Veterinary Hospital offers Payson and all surrounding communities emergency vet care as well as medical, surgical, and dental services for large and small animals. An in-house pharmacy with access to specialists is also provided, making our veterinary facility a one stop shop for your animal's health and medical needs. Our full service outcall truck provides you with ultrasound, xray, dental equipment, lacerations supplies, vaccinations, colic treatment and many more services at your doorstep if you are unable to bring your animal to us. Our boarding facilities provide your pet cats and dogs with a home away from home while you are away. Top quality grooming of your cat or dog is also offered with the very best of care while visiting our hospital for a day of pampering. We have a number of resources for you to learn about how to take better care of your pets and large animals. Browse around and look at our articles and pet videos. The best veterinary care for animals is ongoing nutrition and problem prevention. If you want to ask a question call (801)465-4648 or email us and we'll promptly get back to you. Our Payson veterinary office is very easy to get to, and you can find directions on our Contact Us page. You can also subscribe to our newsletter which is created especially for you! In between your veterinary visits you and your pets will benefit from reading these free informative articles. Be sure to join us as a member of our website and immediately receive a coupon for your next large or small animal service! (This will be emailed to you upon confirmation of your membership) Monthly coupons are emailed to website members, we'd love to have you join us!
At West Mountain Veterinary Hospital, we give your animals the quality care they deserve.
John Evans
Payson Veterinarian |
West Mountain Veterinary Hospital | 801-465-4648

143 W 900 N
Payson, UT 84651